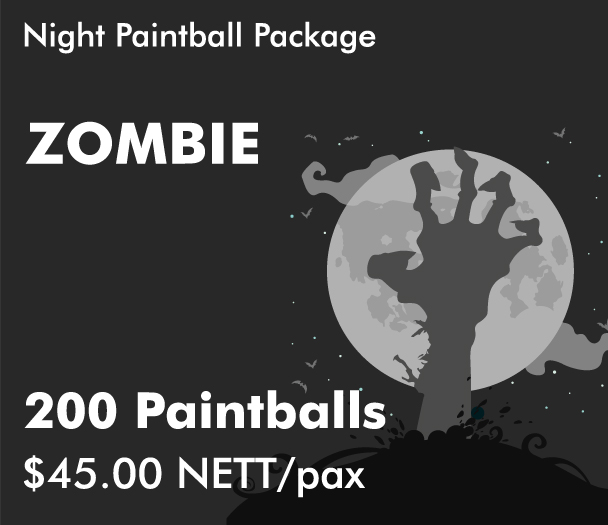 No. of Games: 2
Estimated Event Duration: 2hrs
Minimum 12pax
Only available at ORTO (Yishun)
Time slots: 7pm-9pm or 9pm-11pm

Have an unforgettable one of a kind Night Paintball experience at our ORTO (Yishun) arena. When the sun goes down and the flood lights turn on, the arena transforms. Not knowing what awaits you at every dark corner keeps you on your toes. Armed with a paintball marker, don't be left for dead as the apocalypse is here and hordes of zombies are at every turn. Its every man for himself, be the survivor and lead your pack to victory.
200 Paintballs/pax
$45.00 NETT/pax (GST inclusive)
Package includes rental of:
Watch this video and experience the adrenaline rush!