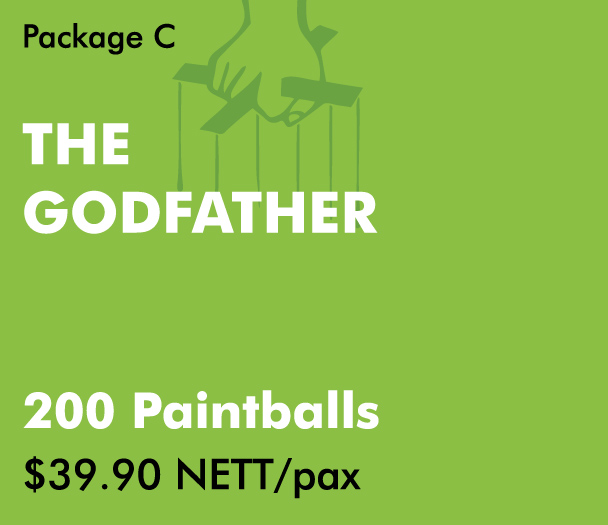 No. of Games: 2
Estimated Event Duration: 1.5hrs

Be a member of the Mafia and shoot at your own will. Instill fear in your opponents with overwhelming pellets. A class of its own, players will be assigned with 200 paintballs each. Game scenarios will be introduced with a twist of laughter leaving everyone with a smile at the end of each game.
Suitable for groups who like to work in teams and always up for the challenge for strategic game planning. Estimated game duration is about 1.5 hours which includes safety briefing.
200 Paintballs/pax
$39.90 NETT/pax (GST inclusive)
Package includes rental of: