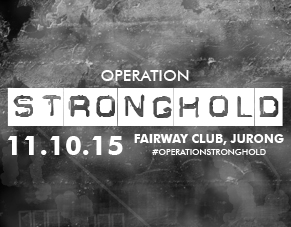 Event Name: OPERATION STRONGHOLD
Location: Fairway Club, Jurong
Date: 11 October 2015
Check out the Facebook events page for videos and photos
The day is 11 October 2015 where 100 brave souls will join in arms to launch a massive land assault on the infamous STRONGHOLD at Fairway Club Jurong with 100 opposing insurgents. Yes, you are right! Following 2014's FINAL BATTLE Red Dynasty Paintball Park is going to bring you OPERATION STRONGHOLD in 2015 where 200 players will come together for a day of scenario paintball game.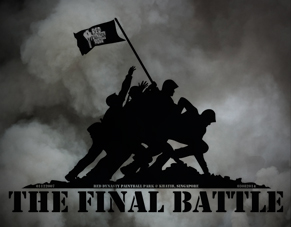 Event Name: THE FINAL BATTLE
Location: Red Dynasty Paintball Park (Bottle Tree Park, Yishun)
Date: 03 August 2014
Check out the Facebook events page for videos and photos
To commemorate the significant years of Red Dynasty Paintball Park at Bottle Tree Park, Yishun, and mark its temporary closure, we would like to present to you The Final Battle. We recruited 120 participants for a final showdown where players will get to play in a 60 versus 60 paintball game. This BIG Game will be the first of its kind in Singapore and has never been done before in Singapore history! Imagine playing alongside 60 other players while meeting scenario objectives as the battle rolls on for a 2 hours game in the field.