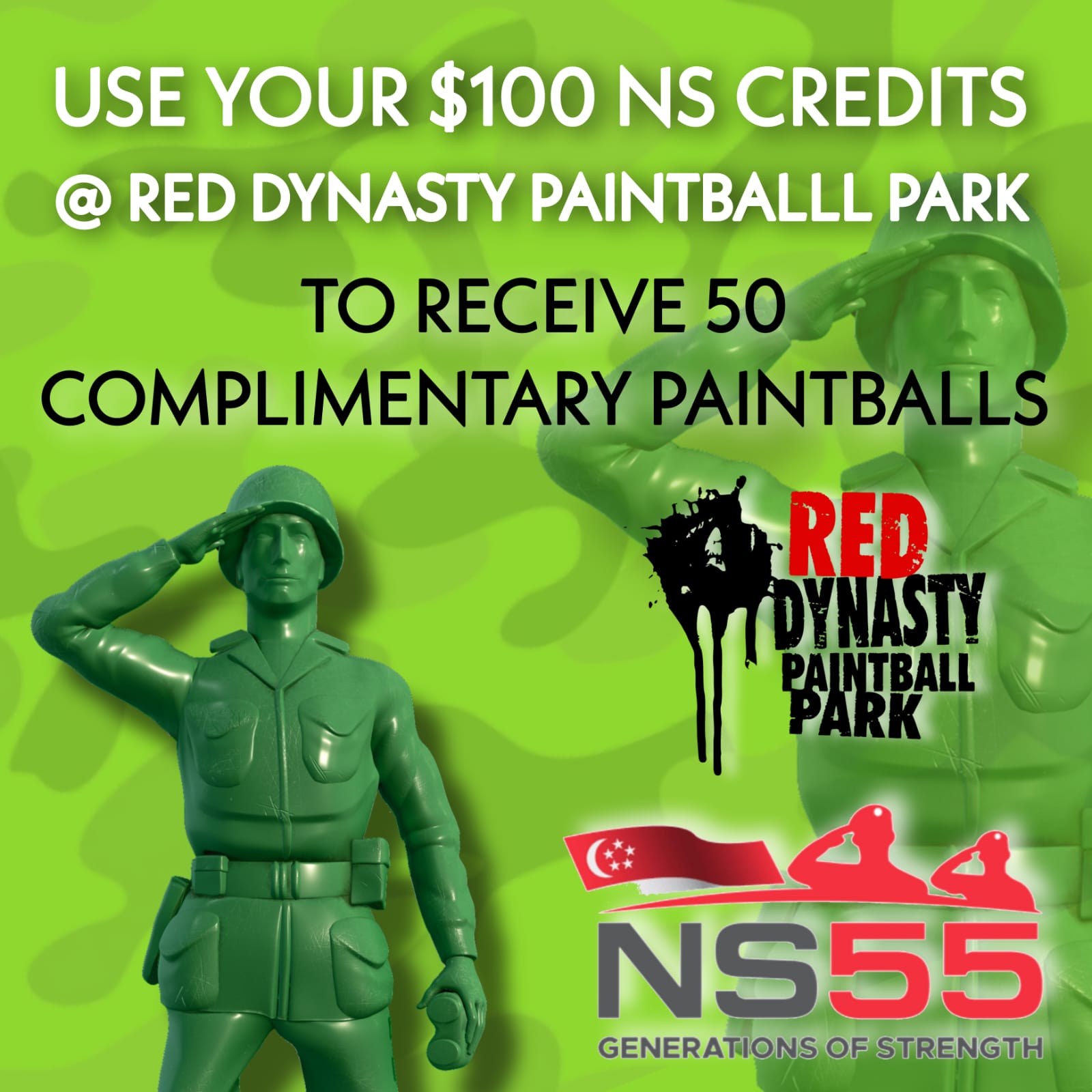 Make Payment With $100 NS55 Digital Credits
Make your package payment using NS55 Digital Credits and receive 50 complimentary paintballs!
Individual or group payment can be made by scanning QR code with will be sent to you when you make a reservation with us. Email us to request for payment using your $100 NS55 digital credits.
Valid only for reservations made and completed in September and October 2022.
Scan QR Code For Payment Using NS55 Digital Credits