What to do during school holiday?
It is the term break for kids! Kids are happiest that it is school holidays when they can break from their usual routine of waking up early and handling homework daily. But for parents, the big question comes – "Where can I bring my kids to?". It usually results in an urgent Google search if a vacation or enrichment class has not already been planned for. Hopefully you will stumble upon this which will give your kids the most fun school holiday ever!
Red Dynasty Paintball Park offers the Foam Dart Party Package designed to bring kids outdoors away from the tablets and phones. The package includes rental NERF, the foam-bodied darts, safety glasses, pizzas for snacks and water.
Boundless Energy in Kids!
Kids are so full of energy! They love being given the freedom to run around in an open space. Given the green light to chase their friends and play with kids' plastic NERF, their energy levels will triple!
Caring But Firm Instructors
Our instructors are friendly and caring but definitely firm on safety rules. Every sports and games have rules to make them fun in a safe way.
What Can Parents Do During The Games?
Parents are welcome to join in the games* or watch from the sidelines. Parents can also leave the kids with us at the paintball park and enjoy some "me" time at a indoor cafe or play pool/darts at The Grandstand.
My Kids Are Always Hungry!
Just let us know to add on pizza orders and drinks for your group. Parents are also welcome to bring your own preferred snacks and drinks for your group of kids. Just drop us an email at info@weplaypaintball.com to let us know. We know you just want to feed your kids and we are cool with it.
I Forgot To Plan Today's Activity For My Kids. Can I Book For Today?
Definitely! But you still have to book ahead of time and of course it is subjected to availability. Usually parents book in advance anything between 1 day to 3 months ahead of time. Payment is required in advance by PayNow or Online Transfer. If it is urgent, call us at 66598095 (Mon-Sat 10am-7pm) to check for availability. Remember to read the details of the Foam Dart Party Package on our website for the details (e.g. group size and additional participants' cost).
We definitely want your child to have an amazing school holiday! Check out our video on our Facebook Page (www.facebook.com/RedDynastyPaintball) or on YouTube and share it with your kids. It is going to be a super fun school holiday which your kids (and all the cousins or friends invited) will brag about the first minute they get back to school. More importantly, the kids will get this unique experience through you and with you making it a common experience shared between you and your kids.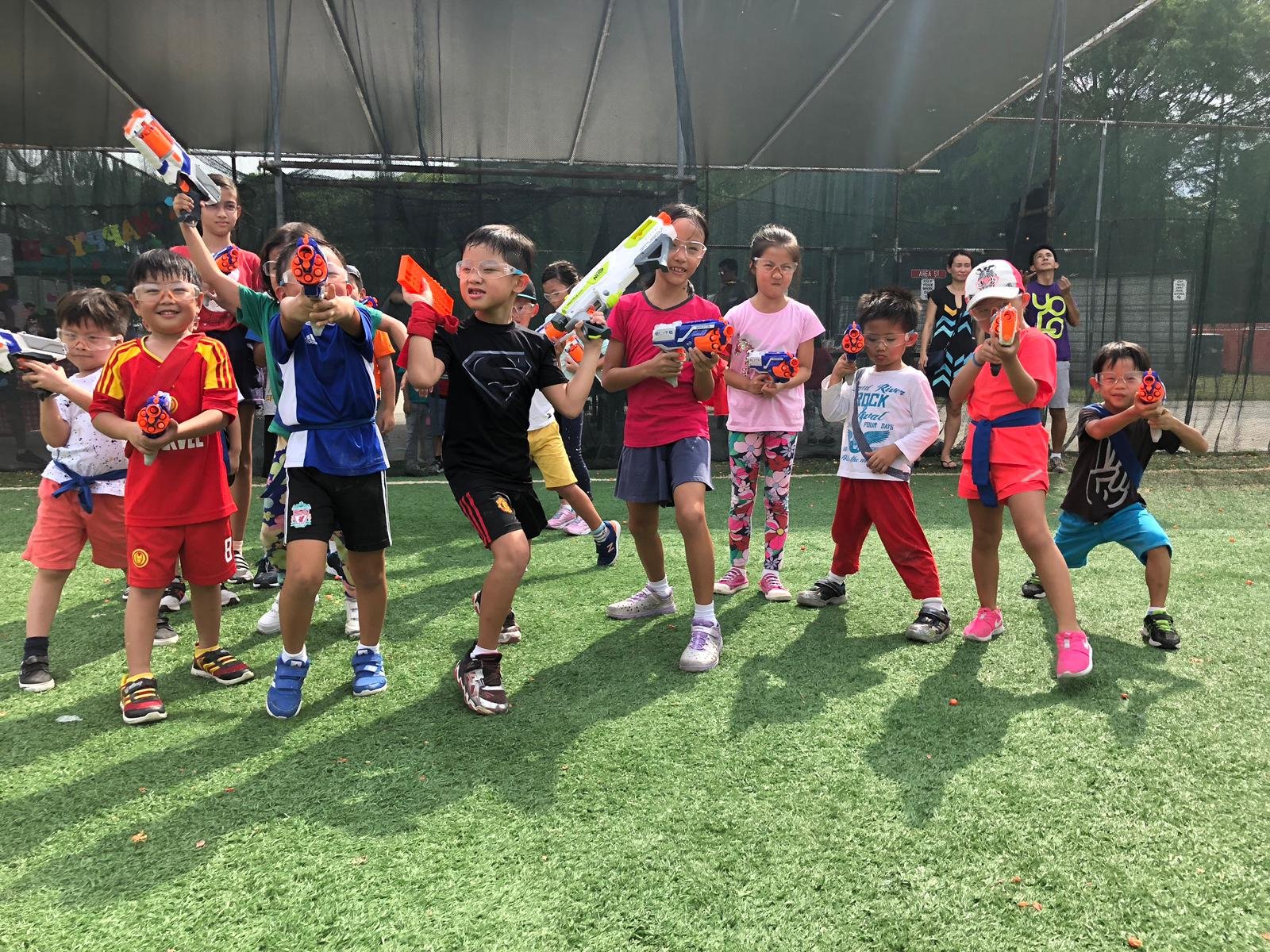 #schoolbreak #school #schoolholiday #holiday #RedDynastyPaintball #reddynasty #paintball #singaporepaintball #singapore #whattodoinsingapore #birthday #party #birthdayparty #weekend #wheretobringmykids